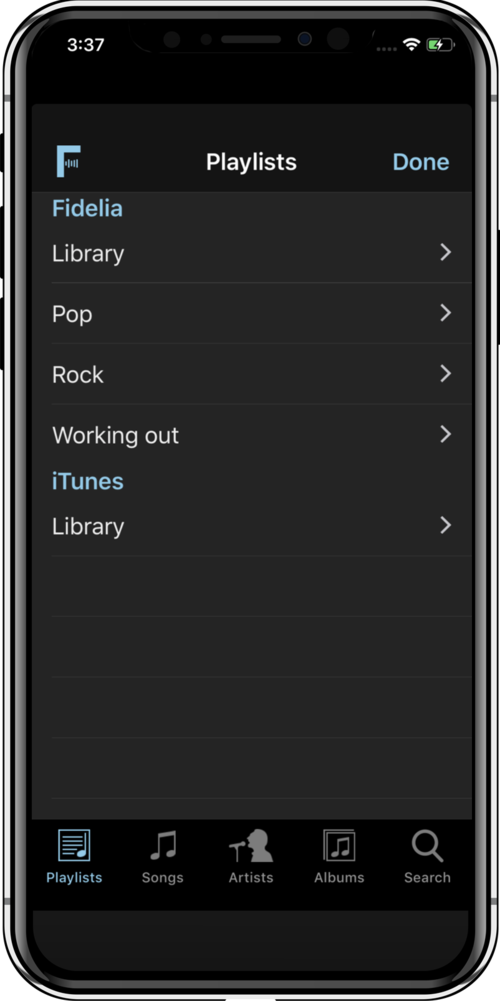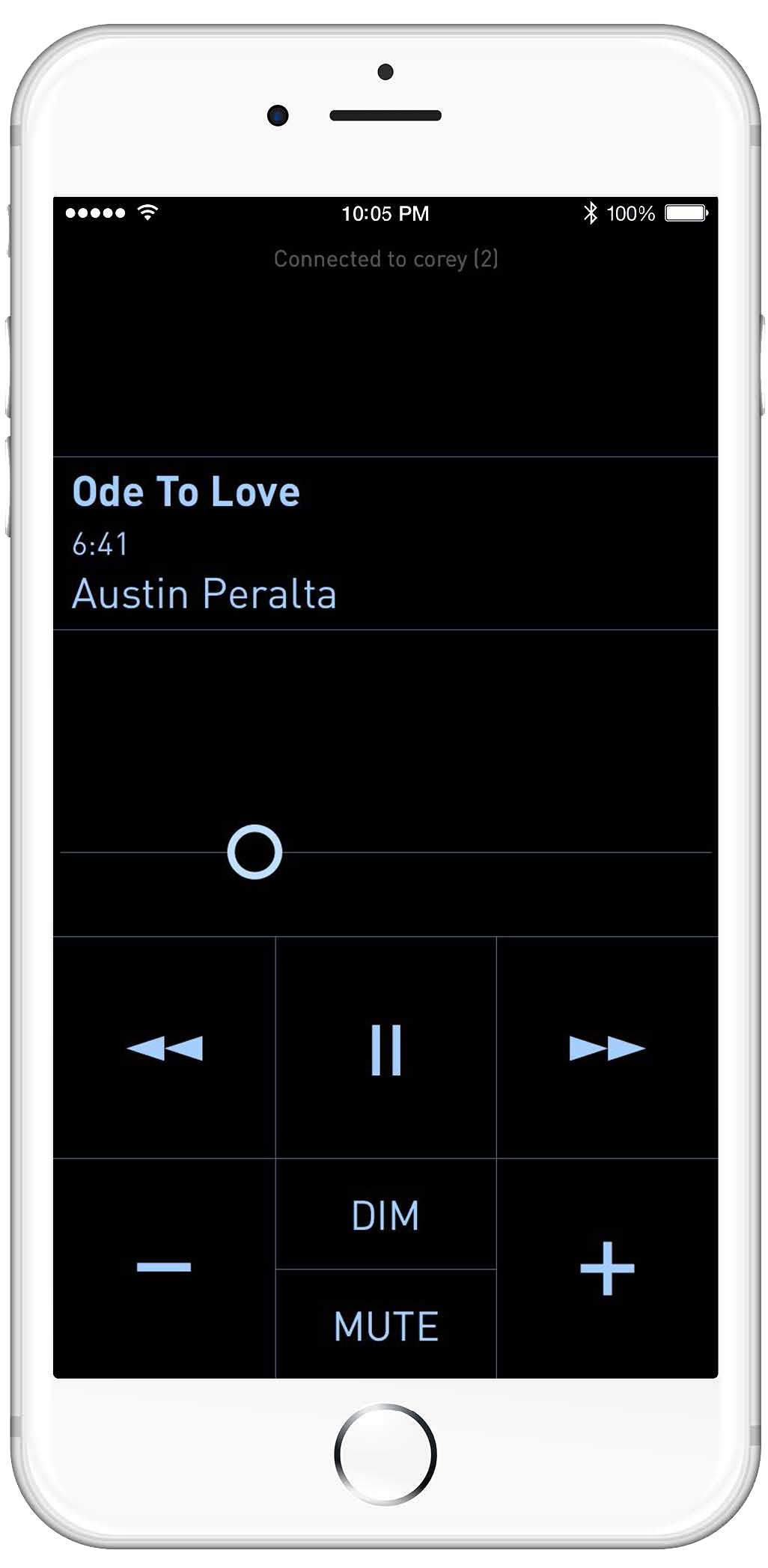 Fidelia Remote For iOS
---
Fidelia Remote for iOS turns your iPhone or iPod touch into a full-featured remote control for the Fidelia music player. Browse your Fidelia library and playlists, adjust playback volume and navigate between or within tracks from as far away as your wireless network allows.
---
Copyright © 2012-2021 by Audiofile Engineering, LLC
All rights reserved. No part of this publication may be reproduced, stored in a retrieval system, or transmitted, in any form, or by any means, electronic, mechanical, phototyping, recording, or otherwise, without the prior consent of the publisher.